The Challenges
For safety, comfort and productivity, the right fit between the employee and the tools and space they use to do their job is critical. Most of us are more concerned with how much we have to get done than how our bodies are working throughout the day, and this can leave individuals at risk for injury.
The Solutions
At DMG, ergonomics is primarily about education – making sure employers and employees know how to identify certain risk factors and providing them with techniques on how to minimize and eliminate these risks. Only when proper techniques and proper workstation set up will not resolve the issues will we consider additional equipment as a solution.
Individual Ergonomic Assessments
Group training and education
Consultation on equipment selection and workplace design
Improvement in Stay-at-Work
Ergonomic Assessments and Training
Feature One
Education is the key. We teach employees how to properly use and adjust existing equipment to minimize risk factors.
Feature Two
At DMG, we do not sell equipment. We can help you work with your existing suppliers to find any items needed.
Feature Three
We follow up to ensure that changes have been effective and the employee is working safely and comfortably.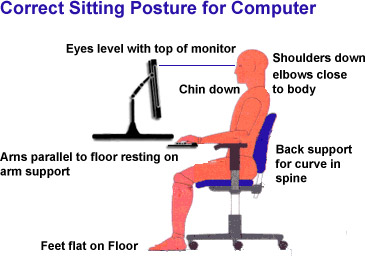 Improvement in Stay-at-Work

63%

63%

Cost Savings

30%

30%

Customer Satisfaction

98%

98%
The Results Were Amazing
Using education as the starting point, we are able to consistently help employers and employees work safely, comfortable and productively in a short amount of time – while NOT costing high-dollar amounts for equipment. Both employers and employees are happy with the results!
Let DMG help solve your problem
In order to discuss how we can best work with you on your Ergonomic Assessments and Training needs.