Employees working from home?
We've got you covered
DMG is offering Virtual Ergonomic Assessments, On-Demand Training
and Live Webinar-Based Training
Purchase our most popular 30-minute "Ergo@Home" Training
This simple, easy-to-watch training will guide you through how to improve your comfort when working at home and specifically addresses the ergonomic challenges we face in the home environment.
Training includes:
Proper seating posture and how to achieve this – even at home
Placement and use of your keyboard and mouse
Viewing the screen – what you need to know about placement and vision
Sitting, standing and taking breaks – what is the right formula?
Creative solutions to keep you comfortable
Purchase "Ergo@Home" Training for only $25
As many of us are learning, working from home has its challenges, one of which is trying to work comfortably, without aches and pains or fatigue.  Dining room tables, kitchen counters and sofas were never intended to be a long-term office, but we are all having to adapt and adjust.  We want to ensure you do not sacrifice the safety, comfort or productivity of your employees during these challenging times.
To assist you with this, DMG has developed a "Virtual Evaluation" process as well as both On-Demand and Live Webinar-Based Training for ergonomics, with a focus on our current reality of working from home.  We continue to provide these services for the office environment as well.
Training is available in 30, 45, or 60-minute sessions, and we can manage and track registrations and completion of assigned training.  Virtual Assessments start with employees submitting photos and a brief questionnaire, and we follow up to conduct the evaluation using phone, video sessions or a combination of both.  The goal is to educate employees on the proper postures to minimize pain and fatigue, the importance of taking stretch breaks and changing postures, and what behaviors to try and avoid.
DMG will continue to be here for you and your employees.  Give us a call or reach out by email to let us know how we can best meet the needs of you and your team.  Keep safe everyone.
The Challenges
For safety, comfort and productivity, the right fit between the employee and the tools and space they use to do their job is critical. Most of us are more concerned with how much we have to get done than how our bodies are working throughout the day, and this can leave individuals at risk for injury.
The Solutions
At DMG, ergonomics is primarily about education – making sure employers and employees know how to identify certain risk factors and providing them with techniques on how to minimize and eliminate these risks. Only when proper techniques and proper workstation set up will not resolve the issues will we consider additional equipment as a solution.
Individual Ergonomic Assessments
Group training and education
Consultation on equipment selection and workplace design
Improvement in Stay-at-Work
Ergonomic Assessments and Training
Feature One
Education is the key. We teach employees how to properly use and adjust existing equipment to minimize risk factors.
Feature Two
At DMG, we do not sell equipment. We can help you work with your existing suppliers to find any items needed.
Feature Three
We follow up to ensure that changes have been effective and the employee is working safely and comfortably.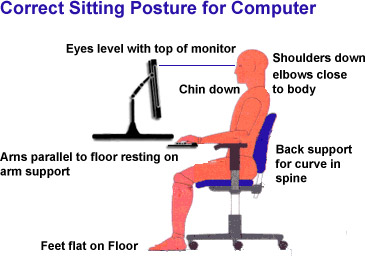 Improvement in Stay-at-Work

63%

63%

Cost Savings

30%

30%

Customer Satisfaction

98%

98%
The Results Were Amazing
Using education as the starting point, we are able to consistently help employers and employees work safely, comfortable and productively in a short amount of time – while NOT costing high-dollar amounts for equipment. Both employers and employees are happy with the results!
Let DMG help solve your problem
In order to discuss how we can best work with you on your Ergonomic Assessments and Training needs.