No products were found matching your selection.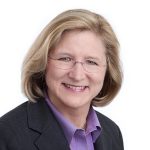 Roberta and I are Strategic Alliance Partners. She brings the technical knowledge of disability management and I bring the organizational change experience. We have collaborated on several projects with PG&E Company. She is immensely knowledgeable and a true pioneer in her discipline and field of expertise. More importantly, she is true collaborative partner, willing to work through intractable challenges and find innovative solutions that further employees' return to work.
Kathy Hart, Ed.D.
Corporate Clarity Consultant, Speaker & Coach
ClearVision Consulting, Inc.